TOPIK Singapore | Korean Language Proficiency Test
TOPIK, or the Test of Proficiency in Korean, is a significant milestone for those aspiring to master the Korean language.
In Singapore, this exam is often referred to as TOPIK Singapore. It provides a valuable platform for individuals to assess their Korean language proficiency and opens doors to academic and career opportunities. Whether a student, professional, or simply passionate about the Korean language and culture, you can undertake the Korean TOPIK and register for the TOPIK test to gauge your language skills. This Korean test is structured into various TOPIK levels, each designed to evaluate different degrees of language proficiency. Typically, the TOPIK level you choose will depend on your current grasp of the Korean language.
This page provides valuable information about TOPIK to help you embark on your journey to mastering the Korean language. Let's get started.
What is TOPIK?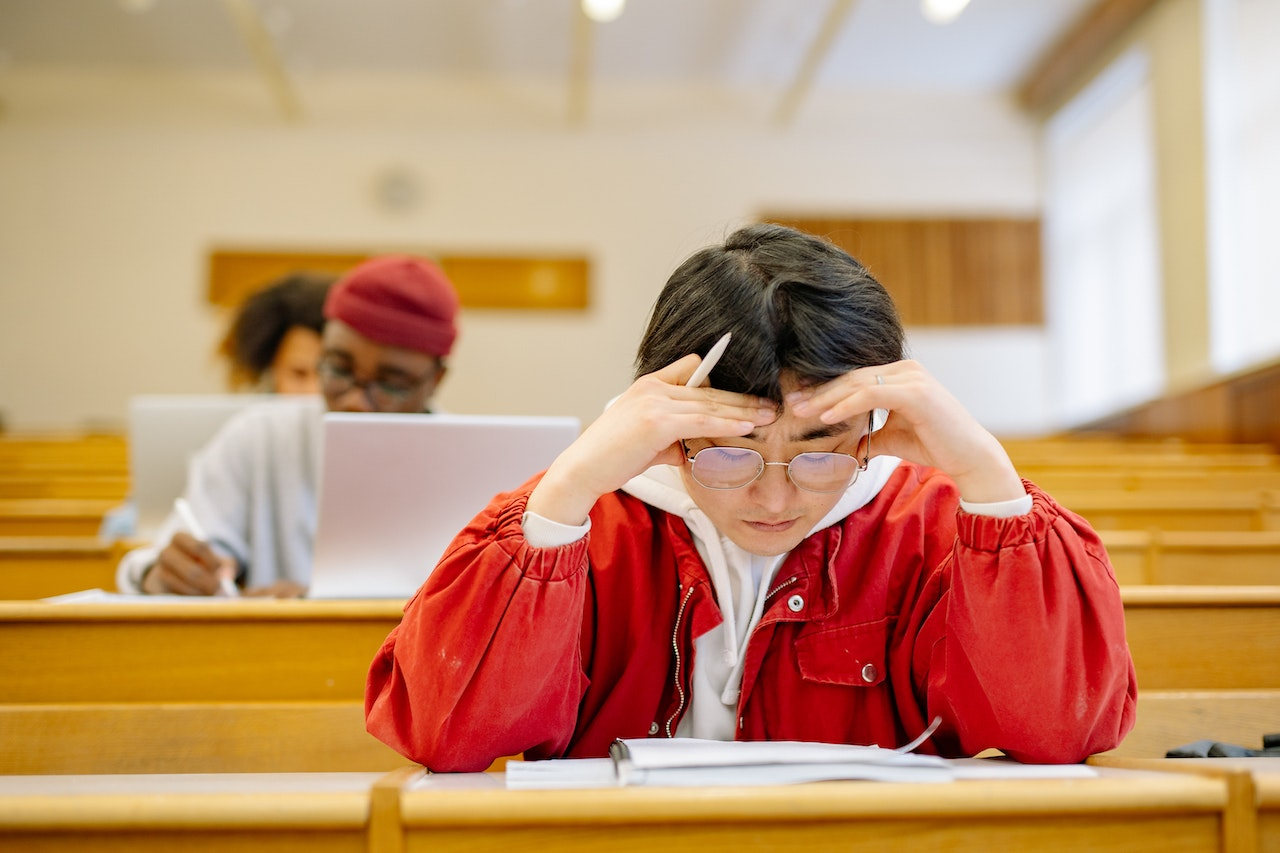 TOPIK is also known as 'hangugeo neungnyeok siheom', which is a Korean Language Proficiency Test administered by Korean Institute of Curriculum and Evaluation. You can take the test which is organised by the Korean government itself and hosted at the Singapore Korean International School, the examination is held twice a year in Singapore: April and October.
The level that you are in doesn't matter as the score is rated from 1-6, 6 being the highest score. Students are tested in 2 different components during the examination for TOPIK 1(Level 1-2): MCQs of Listening Comprehension, Reading Comprehension.
Whereas, TOPIK 2(Level 3-6), besides the MCQs of Listening Comprehension, Reading Comprehension, there will be an additional Writing component.
Why should you take the TOPIK test?
One important thing is the fact that the TOPIK certificate is recognized all over the world. Success in the TOPIK test will be so helpful in the future life and easily get you more exposed to the culture.
Having an ambition to learn and improve with Korean language.
Getting Korean residence and university admission.
Korean immigration uses a point system to secure long terms visa working and living in Korea.
Korean immigration may consider points achieved in the test after doing TOPIK Singapore. A high TOPIK score gives you a better opportunity of securing a place, live and work in Korea. Many schools give certificates after attending the course, but the TOPIK certificate is recognised internationally.
What is the TOPIK test comprised of and when is it offered?
TOPIK Singapore is divided up into four parts. These four parts are no other than vocabulary and grammar, listening, writing, and reading. This language test is offered twice during the year in Singapore. The dates for the TOPIK are in April and October.
Here is a list of examination schedules for 2023:
| | | | | | |
| --- | --- | --- | --- | --- | --- |
| Test # | Asia | SKIS(Singapore) | Korea | Registration | Result Release |
| 87 | 9 Apr 2023 | 9 Apr 2023 | 9 Apr 2023 | 7 Feb ~ 13 Feb | 25 May 2023 |
| 88 | NIL | NIL | 14 May 2023 | 7 Mar ~ 13 Mar | 22 June 2023 |
| 89 | 9 Jul 2023 | NIL | 9 July 2023 | 30 May ~ 5 Jun | 17 July 2023 |
| 90 | 15 Oct 2023 | 15 Oct 2023 | 15 Oct 2023 | 1 Aug ~7 Aug  | 30 Nov 2023 |
| 91 | NIL | NIL | 12 Nov 2023 | 5 Sep ~ 11 Sep | 14 Dec 2023 |
Benefits of TOPIK Certification
Taking the TOPIK exam and getting a certificate has several advantages, including an opportunity to study abroad, increased employment opportunities, cultural engagement, and personal growth.
1. Study Abroad
In Singapore, students aiming to integrate into Korean universities often turn to the TOPIK exam as a stepping stone. The test, conducted at locations including 71 Bukit Tinggi Road, has two segments, TOPIK I and TOPIK II, catering to different proficiency levels. Participants, including non-native Korean speakers, can find vital resources like past TOPIK papers on the TOPIK website (a free TOPIK practice test online) to enhance their learning experience. Furthermore, the Korean language instructor certification paves the way for competent teachers to guide them through the syllabus, encompassing lessons on grammar and vocabulary.
Securing good total scores in TOPIK exams opens doors to prestigious establishments like Seoul National University. It facilitates various integration programmes operated in Korea for overseas Koreans and individuals seeking permanent residency. TOPIK results are viewed favourably by companies and public institutions in Korea, making it a vital tool for students and professionals alike. Therefore, potential participants are encouraged to register online as per the schedule, keeping an eye on the TOPIK exam date to embark on a fruitful academic and career journey in Korea.
2. Employment Opportunities
Individuals with a TOPIK certification obtained after passing the TOPIK exam can unlock numerous career paths and opportunities in Korea. Corporations and public institutions in both Korea often prefer candidates with proven language proficiency, as indicated by their total scores on the test.
Securing a role in esteemed companies or pursuing higher education in Korean universities, especially renowned ones like Seoul National University, becomes considerably smoother with a TOPIK certificate. Moreover, overseas Koreans and individuals aiming for permanent residency in Korea can find the process facilitated by their certification, thus integrating more seamlessly into daily life and society in Korea. Additionally, these credentials might open doors to teaching roles backed by a Korean language instructor certification, fostering the next generation of Korean language enthusiasts.
3. Cultural Engagement
TOPIK proficiency showcased through commendable test results can profoundly enrich one's engagement with Korean media, literature, and arts. With a strong foundation in language, as per the TOPIK levels outlined in the syllabus, individuals can delve deeper into the nuances of Korean culture.
Understanding intricate grammar and vocabulary facilitates a more authentic and enjoyable experience when exploring Korean literature or watching Korean media. Moreover, this skill benefits enthusiasts participating in classes and workshops exploring Korean arts, enhancing the integration into the vibrant and diverse fabric of Korean culture, thus making learning Korean a more fruitful and immersive experience.
4. Personal Growth
Learning the Korean language sharpens cognitive skills. It can help you develop your Korean reading, writing, speaking, and listening skills. As students delve into the subject and progress through different TOPIK levels, their ability to grasp complex grammar and vocabulary expands, enhancing their analytical thinking and problem-solving abilities.
Furthermore, attaining milestones such as a high score on the TOPIK exam can boost self-confidence. This achievement, mirrored in positive test results, fosters a robust sense of accomplishment, empowering individuals to confidently engage in various social contexts, thereby marking a noteworthy journey of personal development and linguistic proficiency.
What you can do after learning TOPIK
Get university admission and manage academics of foreign Korean government scholars.
Foreigners and Koreans abroad can get admissions to local universities.
You can apply for working visa if you want to be employed in Korea companies.
It is also recommended for foreign medical practitioners who are qualified in medicine.
Apply for Korea Language Teaching Qualification test, level 2 and 3.
Start Taking TOPIK Preparation Class
With TOPIK Singapore, you can learn Korean in Singapore with 10 sessions (2hrs each) for Physical classes or Online classes at an affordable price $1,780 (1-2 students per class).
• Per Student One-time registration fee $50 & material fee $50 applicable
The best path is first to take a TOPIK Prep Course in a Private class setting and when you have gained sufficient knowledge, sign up for a TOPIK exams. This way, you will be gaining relevant knowledge about the language and culture which comes in handy when you visit the country.
Level and grade of examination
Level of examination: TOPIK 1, TOPIK 2
Evaluation grade: 6 grades(1st to 6th grades)
The evaluation is based on the total scores earned, and the cut-off scores by grade is as follows:
| DIVISION | GRADE 1 | GRADE 2 | GRADE 3 | GRADE 4 | GRADE 5 | GRADE 6 |
| --- | --- | --- | --- | --- | --- | --- |
| Grade | > 80 scores | > 140 scores | > 120 scores | > 150 scores | > 190 scores | > 230 scores |
Sign up our TOPIK Singapore Preparation course and start learning now.
Trial Class can be arranged !
Contact Us Today